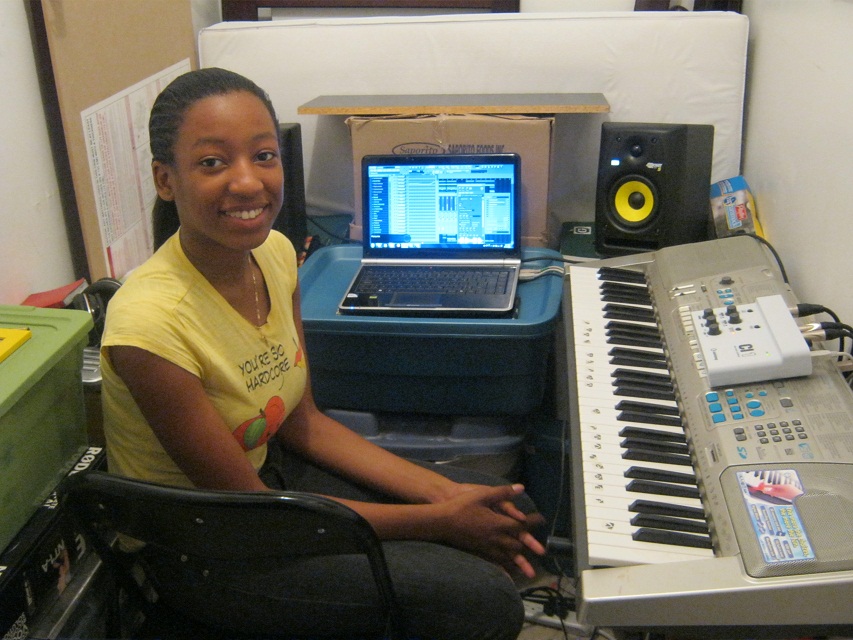 "Crown" is a track off of Jay-Z's new album, Magna Carta Holy Grail. What's phenomenal about it is the fact that Jay-Z tapped a 16 year old Nigerian-Canadian girl to produce the track.
Ebony Oshunrinde has been producing beats since she was 9 years old, taking inspiration from none other than Jigga himself. She had seen a video of Jay in the studio with Timbaland on YouTube and made the resolve to start producing beats from that day onwards. Sending a track to Houston based rapper Travis Scott proved to be the decision that would change her life as that led to the Jay-Z collaboration. Travis called her days later with the words " I am about to change your life" and stated " You are on Jay-Z's album, Congratulations"
And change her life he did. Although the album was only released on July 4th, Magna Carta has already gone platinum thanks to a deal with Samsung that saw them giving away an album for free to their smartphone users.
Ebony says you can do what ever you want to do and is already relishing in her new found fame by sharing her hopes of winning a Grammy someday.
Peep a video interview of Ebony after the cut..